Best for young people.. oraimo Watch 2R offers health monitoring and 120 sports modes at a competitive price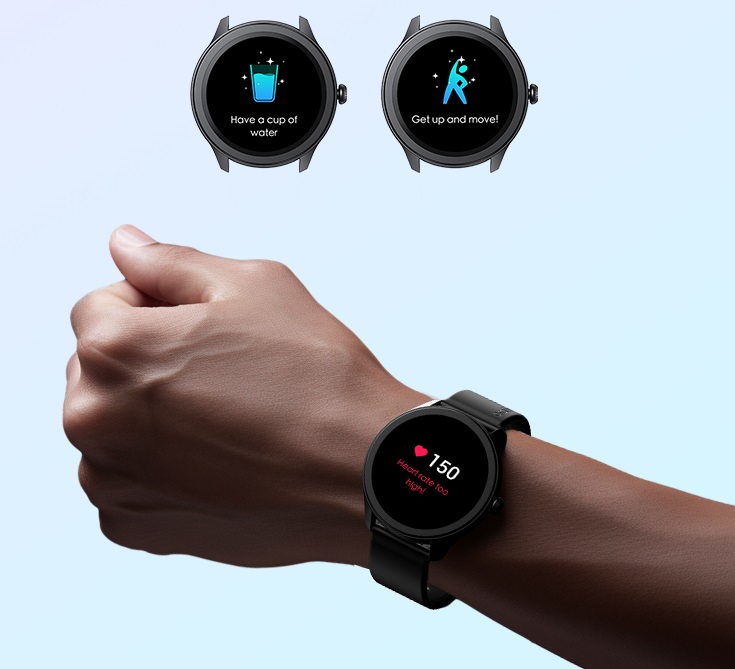 oraimo, the leading company in the field of smart accessories, launched its new sports watch, oraimo Watch 2R, in the Egyptian market with acompetitive price that offers the best value for price and with technology that competes with the most powerful smart watches, Where it provides its users 120+ sport modes Bluetooth Call, and 24-hour health monitoring.
oraimo smart wearable products have been very popular in recent years, as oraimo products have gained the admiration of many users, due to the services and features they provide at competitive prices affordable to everyone, in addition to the long warranty period on their products.

Ivan Liu, national manager of oraimo Egypt, said that the oraimo Watch 2R is the result of a lot of research and development, in order to meet the needs of the user Especially for Generation Z that looking forward to modern technology in the field of smart watches at a competitive price within everyone's reach.
The national manager of oraimo Egypt explained that the company specializes in manufacturing smart accessories, and operates in 60 countries around the world, and the number of its users has exceeded 200 million users. oraimo began its work in Egypt in 2017 and currently has 2,000 service centers spread across all governorates of the Republic.
oraimo Watch 2R features
oraimo, through its website (eg.oraimo.com), reviewed the most important features of its new watch, the oraimo Watch 2R, which was launched in the Egyptian market recently and received great demand, especially from the young people , due to the updated technological features it offers at a competitive price.
120 different sports styles
The oraimo Watch 2R also includes more than 120 different sports modes that allow the user to practice multiple types of sports that suit his daily lifestyle, with the ability to share the sports progress data with friends to show the extent of your progress in exercising.
Advanced Bluetooth calling and emergency features
The new oraimo watch is compatible with both Android and IOS devices, and the HD Bluetooth calling feature allows the oraimo Watch 2R to seamlessly control all incoming calls and notifications with the ability to save up to 100 contact numbers on the watch, which meets the needs of individuals with wide social circles, in addition to Emergency call button in case of danger, which is very similar to the one on the Apple Watch.

Precise sensors to monitor health status
Despite its competitive price, which is within everyone's reach, the oraimo Watch 2R features precise sensors and advanced algorithms that provide accurate insights into health that go far beyond counterfeit products and small brands.
The new oraimo Watch 2R has a smooth system for monitoring the body's health over the course of 24 hours by accurately measuring heart rate and the level of oxygen in the blood, in addition to having an accurate system for monitoring sleep hours.
exceptional brightness
The new oraimo Watch 2R comes also with a classic, elegant circular design with curved edges, combining technical elegance with modern beauty and a large 1.39-inch screen with HD resolution that is resistant to scratches with a high brightness rate of 500nits, which provides ideal vision, even in areas with bright sun. This represents a major challenge for smart watches, which makes them at the forefront of competitors in the market.
Perfect protection against water and dust
The oraimo Watch 2R is characterized by the highest standards of water and dust resistance, IP68, which is one of the highest international standards in this field. The oraimo Watch has undergone many stringent tests in dust resistance, so that it is suitable for the desert environment and can withstand high temperatures, in addition to its resistance to water, which makes it a practical watch that is compatible with… Various work environments and all types of sports.
7days of hard work
oraimo Watch 2R comes with battery can hold up to 7 days on a full charge and 24 hours on a 10-minute charge only
Price and availability
The oraimo Watch 2R is available at a reasonable price of 1,899 Egyptian pounds, and can be purchased through the company's official website "eg.oraimo.com" and sales outlets in all Egyptian governorates.