Knight Frank MENA: Middle Eastern investors spark US$120 billion surge in Egypt's dynamic real estate market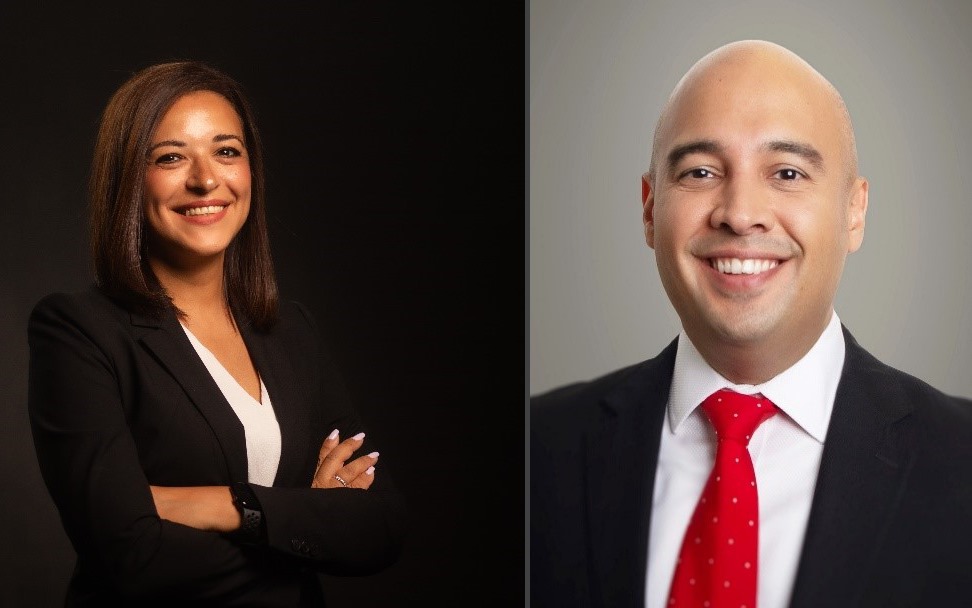 Cairo l 20th August 2023 – Knight Frank MENA, a leading global real estate consultancy, is excited to unveil the Africa Horizons 2023/24 Report, a comprehensive analysis showcasing Africa's remarkable post-pandemic recovery. With a keen focus on Egypt, this report reveals a renewed surge in global interest in the continent, underscored by substantial investment commitments from major global powers including the US, UK, South Korea, UAE, Saudi Arabia, Turkey, and China.
Amidst the post-pandemic landscape, a revitalized global interest in Africa has emerged, underscored by significant investment commitments from major players. The UK's US$ 2 billion commitment to sustainable projects spanning the continent, alongside engagements from other global powers, highlights the renewed allure of key hub cities such as Lagos, Nairobi, Cairo, Johannesburg, and Accra.
The report spotlights Egypt's real estate market, particularly Cairo, as an outstanding prospect for investment. Recently added to Knight Frank's Africa network, Egypt's market shines as North Africa's rising star. Middle East Sovereign Wealth Funds have articulated plans to infuse up to US$ 120 billion into the country, indicating their strong confidence in Egypt's market growth.
Zeinab Adel, Partner – Head of Egypt Office expresses her excitement, saying: "It is with great pleasure that we unveil the incorporation of Egypt into our Middle East and Africa Network. With a population exceeding 109.3 million, Egypt stands as an alluring prospect that beckons us. In the heart of this historic land lies an extraordinary opportunity, one that resonates strongly with the GCC market and Middle Eastern buyers alike. Egypt's magnetic blend of rich heritage, strategic geographical location, and burgeoning economy propels it to the forefront of investment destinations."
The vibrant city of Cairo alone is home to over 20 million people, making it a bustling metropolis. The country's impressive portfolio of approximately 2 billion square feet of active real estate, , offers immense potential for growth.
Cairo's real estate landscape centers on a thriving residential sector. In 2022, total real estate investments in Cairo soared to US$ 20 billion, with US$ 16 billion dedicated to the residential sector, attesting to heightened demand for housing. Simultaneously, average residential property prices increased around 10% during the same year, affirming the sector's burgeoning interest.
During 2021 alone, the UAE invested in 71 projects worth US$ 5.6bn, with the most significant being The Agtech Park in Egypt, where UAE's Abu Dhabi Fund for Development (ADFD) supported the establishment of an agricultural technology (agtech) park to enhance Egypt's agricultural productivity and promote innovation in the sector.
Egypt's North Coast captures attention as a second homes market, projecting sustained demand. Capital appreciation potential, attractive rental yields in foreign currencies, and surging GCC buyer interest fuel this demand.
Faisal Durrani, Partner – Head of Middle East Research at Knight Frank, commented: "Egypt has always held a special place in the minds of GCC investors and we are starting to see a demand renaissance of sorts, with GCC buyers increasingly looking at the Egyptian second homes market, particularly on the north coast of the country. Clearly the weakness of the Egyptian pound, the relatively affordable home values when compared to major cities in the Gulf and the pleasant summer climate on the Mediterranean coast are adding to the country's attractiveness. And this renewed


demand comes hot on the heals of the US$ 78 billion in investments committed by public and private sector entities from the GCC over the last 18-months or so."
About Knight Frank:
Knight Frank LLP is the leading independent global property consultancy. Headquartered in London, the Knight Frank network has 487 offices across 53 territories and more than 20,000 people The Group advises clients ranging from individual owners and buyers to major developers, investors, and corporate tenants. For further information about the Firm, please visit www.knightfrank.com.
In the MENA region, we have strategically positioned offices in key countries such as the United Arab Emirates, Saudi Arabia, Bahrain, Qatar, and Egypt. For the past 13 years, we have been offering integrated residential and commercial real estate services, including transactional support, consultancy, and management.
Understanding the unique intricacies of local markets is at the core of what we do, we blend this understanding with our global resources to provide you with tailored solutions that meet your specific needs. At Knight Frank, excellence, innovation, and a genuine focus on our clients drive everything we do. We are not just consultants; we are trusted partners in property ready to support you on your real estate journey, no matter the scale of your endeavour.
Let's connect socially – find us on LinkedIn, Instagram, and Twitter. For more information and to explore how we can be your partners in property, please visit our website at https://www.knightfrank.com/egypt