Banque Misr signs a cooperation protocol with Nexta to launch the the innovative Nexta Banking application offering seamless banking experience for consumers in the Egyptian market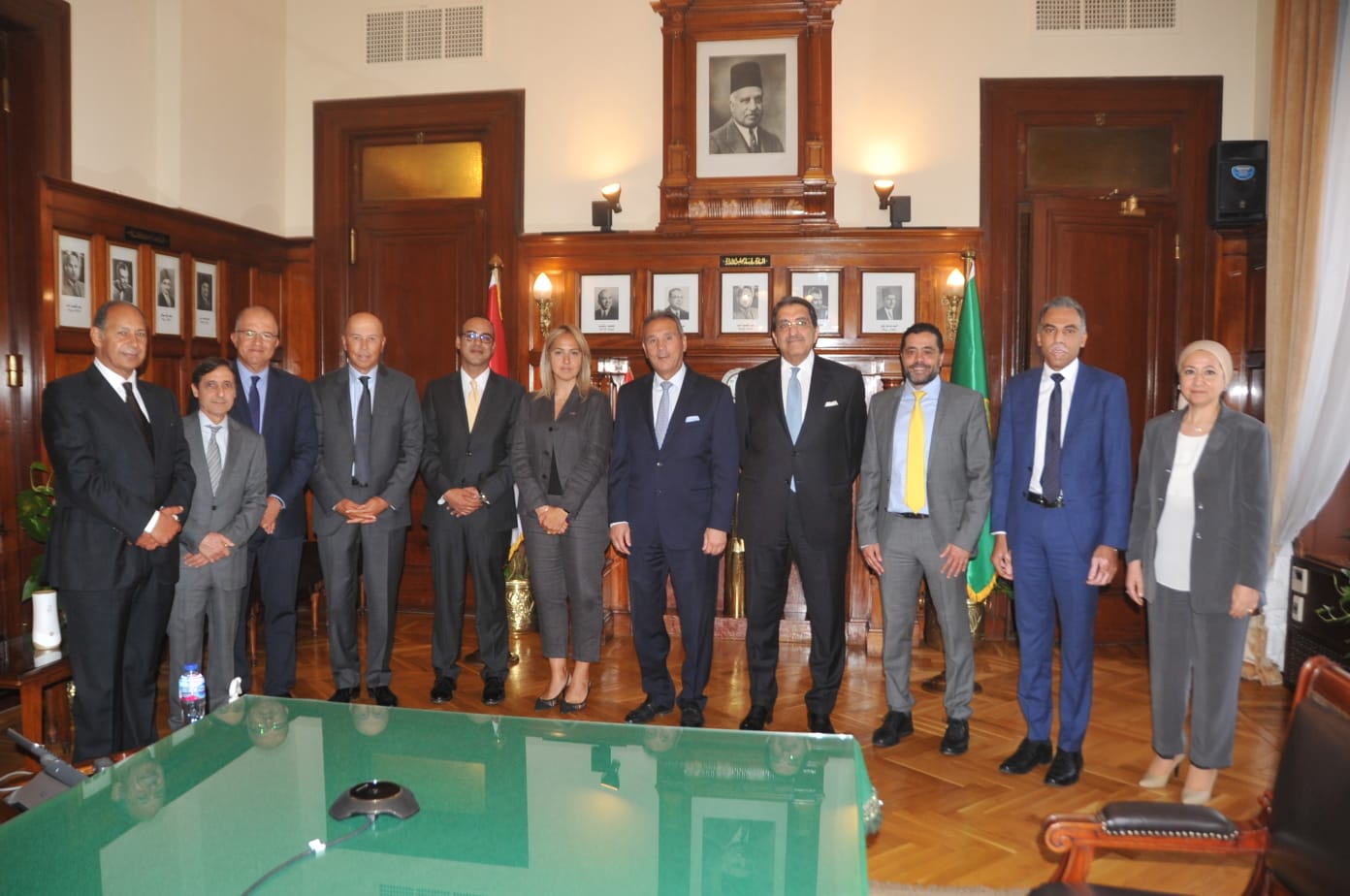 A signing ceremony took place between Banque Misr ,Nexta, e-Finance, , Visa, and e-cards to launch the innovative Nexta Banking application, An application that will provide Egyptians with a facilitated tech-savvy banking experience.
This protocol aims to provide users with new services and solutions that align with Egypt's digital transformation strategy and encourages E-payment systems.

Following the protocol, Nexta will offer its prepaid cards powered by Visa, the world leader in digital payments, and issued by Banque Misr across the entire country along with a personalized finance application.
Banque Misr Chief Consumer and Retail Payments Officer., Mr Ihab Dorra stated that "the signing of this protocol aligns with our strategy towards leading the future of digital payments, providing exceptional banking experience for customers, and keeping up with technological services that are at the forefront of the evolving banking scene in Egypt."
Additionally, Banque Misr believes that integrating digital transformation within the banking system will improve the banking services and promote economic development as well as financial inclusion across the country.
The launch of the new application allows individuals to carry out secure and convenient financial transactions which also aligns with the National Payments Council's (NPC) goals to decrease reliance on cash and ease electronic transactions for the people.
For his part, Ibrahim Sarhan, Chairman of the Board of Directors of e-finance Group for Financial and Digital Investments, expressed the Group's commitment in supporting and promoting the latest electronic payment applications and tools especially that the company has a successful track-record of leading and expanding the electronic payment systems across Egypt.

Sarhan added that as the Egyptian market expands, e-Finance Group is proud to be a main contributor in introducing the new digital financial tools alongside Banque Misr, Visa, e-Cards, and the promising fledgling company, Nexta.
"Following the tremendous shift in consumers' habits, Egypt has been witnessing unprecedented growth in cashless payments, creating the perfect window to leverage consumers' appetite for personalized, digital products. We are very excited about this collaboration that reflects the essence of strategy to partner with stakeholders to drive the digitization of payments in Egypt," said Malak El Baba, Visa Country Manager for Egypt.
Nashwa Kamel, CEO of e-Cards, added: "At e-Cards, our mission is to empower banks and fintech companies with comprehensive, sustainable, and convenient digital payment solutions. Through our commitment to delivering innovative technology, exceptional service, and strategic partnerships, we are transforming the way people transact and interact in the digital age. Together, we are shaping a future where convenience, security, and efficiency define the new standard of payment experiences."
Nexta CEO Ahmed Hisham stated: "We are honored to have signed this agreement with such great partners and we believe that this partnership will be mutually beneficial."
Commenting on the launch, Ahmed Hisham stated: "We're thrilled to introduce our new mobile banking app which we believe will revolutionize personal finance management. The app was made with users in mind. Our user-friendly interface and advanced security features shine above the rest in a crowded fintech market."
Nexta aims to provide a quality and accessible banking experience to everyone in Egypt, an experience that will level up its users' way of managing their money. With its sleek user-friendly design, Nexta makes money tasks safer and easier through a card which is globally accepted and an app that provides a range of features from sending and receiving money, and different card top-up methods through linking other banking cards, via Fawry or through Banque Misr ATMs.
The app provides advanced security features including biometrics. It adds an extra layer of security by allowing its users to freeze their Nexta card instantly at any given time.
With this launch, Nexta's services will be available for all Egyptians to enjoy a newer and better digital banking experience.