CFC Mall wins the prestigious ICSC Maxi Award in Las Vegas for its revolutionary project 'Cairo Fashion Experience' the first of its kind project to support emerging Egyptian fashion designers
Proudly recognized at an international level for the second time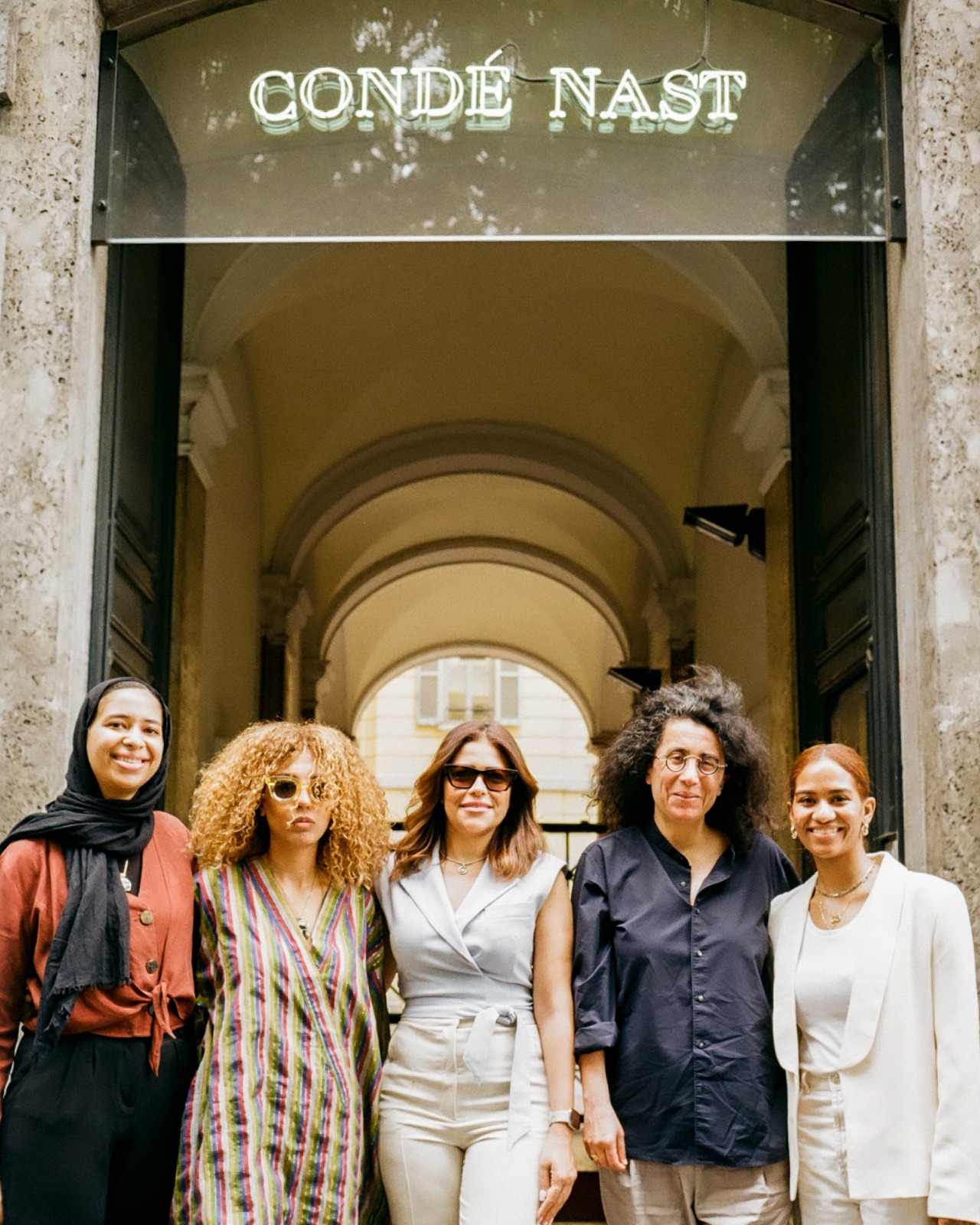 Cairo Festival City Mall's groundbreaking Cairo Fashion Experience project, in partnership with Vogue Italia, has been awarded the prestigious ICSC Maxi Award. This is the project's second international award, following its recognition by MECSC in December 2022. The project was introduced by CFC Mall in 2021 as a unique scouting project to support emerging Egyptian designers, and its global recognition is a testament to its impact and appeal.
Cairo Fashion Experience project aligns with CFC Mall's strategy of supporting young talents and contributing to the fashion industry by opening up new opportunities for the next generations of local fashion designers.

The program began with hundreds of applicants submitting their work to Cairo Fashion Experience committee. A selected group of ten finalists were chosen based on their style, innovation, and sustainability. The three finalists were given the opportunity to attend workshops and get mentored by Sara Sozzani, and Marco Rambaldi in Milan. Furthermore, these talented designers showcased their collections at Milan Fashion Week, at the Vogue Italia event where they received international exposure from International designers, Media and the Italian fashion community. Eventually, the three finalists will have their collections displayed at Festival Avenue, the new luxury expansion of Cairo Festival City Mall, through a pop-up display dedicated to their collections.
In addition, Festival Avenue is expected to introduce a series of first-to-the-market luxury men's and women's fashion brands together with jewelry and watch brands that will call the Avenue their first address in Egypt. Festival Avenue will also offer an entertainment destination for all ages and an assortment of restaurants with indoor and alfresco outdoor seating. In this context, with over 45,000 square annexed to Cairo Festival City Mall, Festival Avenue is bound to be Egypt's ultimate fashion forward destination, and the leading retail address and commercial center point in the MENA region, aiming to deliver exceptional retail, and recreational environments for customers.

"We couldn't be more thrilled with the incredible strides our project has taken – especially as this marks our project's second worldwide acknowledgment," said Heba Abdallah, Head of Marketing at Cairo Festival City Mall. "This recognition stands as proof of our program's creative ingenuity and its success in empowering local designers and we would like to extend our sincerest thanks to Vogue Italia for this incredibly valuable partnership and our jury members Elisa Sednaoui, Model and Social Entrepreneur; Hend Sabry, Actress, Producer and WFP ambassador; Manuel Arnaut, Editor-in-Chief Vogue Arabia; Sara Sozzani Maino, Head of Special Projects Vogue Italia and Veronica Etro, Womenswear Creative Director Etro. The jury also included Mounaz and Aya Abdel Raouf, Founders of Okhtein brand."
Abdallah added, "Being granted such prestigious awards reinforce our dedication to supporting the talents of Egyptian designers on a global platform. As we look forward, we remain steadfast in our mission to nurture and uplift emerging creatives both locally and internationally."
Cairo Fashion Experience project by CFC Mall is transforming the fashion industry in Egypt and gaining international recognition. This one-of-a-kind project is garnering global recognition and putting CFC Mall & the Egyptian fashion industry at the center stage of the ICSC Maxi Awards in the USA. Not only this, Cairo Festival City Mall last year won 5 Awards, including two Gold and three Silver MENA Shopping Centre & Retailer 2022 Awards by The Retail Congress MENA Awards 2022, and Cairo Fashion Experience was acknowledged within the "Cause-Related Marketing" with a Gold Award. Such awards align with the mall's mission to support the fashion industry and its emerging designers by allowing them to exhibit their work internationally.
It is worth noting that The ICSC Global Awards hold a prestigious reputation as the ultimate accolade for professional excellence within the marketplaces industry and are deemed to be the ultimate recognition of professional excellence in both the retail and real estate spheres.