Paragon Developments Launches its Strategic Alliance with Adeer International for Integrated Real Estate Solutions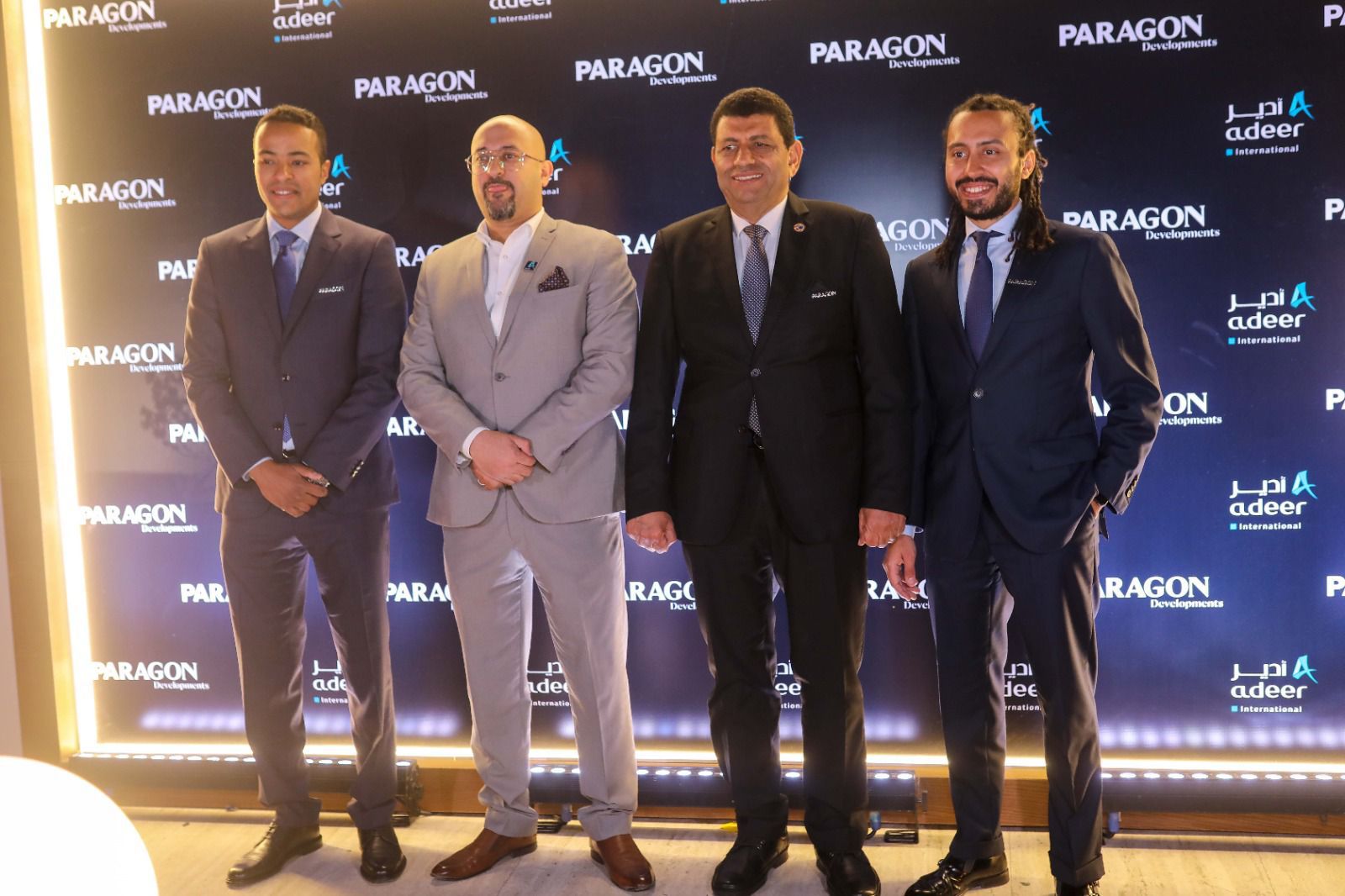 • Both companies sign a memorandum of understanding to market Paragon Developments Innovative Real Estate Products in the UK and the Gulf markets
• The memorandum of understanding marks AdeerInternational's entry into the Egyptian market for the first time
Paragon Developments signed a memorandum of understanding with Adeer International, the leading global provider ofintegrated real estate services. The MoU entails the establishment of a strategic alliance between both companies, whereby Adeer International will be responsible for marketing Paragon Developments' Innovative real estate products abroad,namely in the United Kingdom and Gulf countries. Additionally,the MoU marks Adeer International's entry into the Egyptian market for the first time. Through the new alliance, both companies announced their joint expansion plans in the Egyptian market, by offering innovative solutions that cater to the ever-growing needs of the local real estate market.

The MoU's signing ceremony was held during the annual Sohoor event hosted by Paragon Developments, in the presence of Eng. Bedir Rizk, CEO of Paragon Developments, Eng. BaselEl Serafy, CEO of Adeer International, and senior executive members in both companies and top media figures, celebrities,journalists, and real estate thought-leaders and decision-makersin Egypt.
The MoU makes Paragon Developments the first Egyptian real estate company to cooperate with Adeer International, based on its pioneering vision to introduce innovative concepts in the real estate market and enter into fruitful partnerships that help create new business opportunities in Egypt and worldwide. Through this strategic alliance, Paragon Developments will be able to access global markets, namely the United Kingdom, European Union, and the Gulf. Furthermore, the alliance will enableParagon to market its state-of-the-art real estate products, building on the extensive expertise of Adeer International in those global markets, and its ability to introduce integrated solutions in many areas including investment, sales, marketing, leasing, asset management, and real estate brokerage.

"Our signing with Adeer International stems from our willingness to export our portfolio of exclusively advanced real estate products to European and Gulf markets through ourcooperation with leading corporations, which have exceptional expertise in real estate investment and marketing. These alliances are key for our growth and expansion strategy, which focuses on real estate export as one of the major factors in attracting hard currencies to Egypt while contributing tosupporting the national economy." Said, Eng. Bedir Rizk, CEO of Paragon Developments.
He added, ""I am thrilled that Adeer International has placed its confidence in Paragon Developments as the launching platform for its business in the Egyptian market. Our strategy is to establish smart and sustainable real estate projects in the local market that adhere to the highest international standards, as Egypt is an attractive market for long-term investments. Our collaboration with Adeer International is a groundbreaking move towards marketing our products globally in a professional manner."
Eng. Basel El Serafy, CEO of Adeer International added: "The success we achieved in 2021 has encouraged us to enter leading real estate markets in different regions. We are currently operating in the Gulf and UK markets and are excited to expand into the Egyptian market, which offers promising investment opportunities despite current economic challenges both locally and internationally. Our partnership with Paragon Developments is a valuable opportunity for us to establish a strong presence in the Egyptian market, which features numerous large-scale real estate projects. In turn, we can offer our high-quality services, including sales, marketing, leasing, property management, investment, and real estate brokerage."
He concluded, "Our company has developed a comprehensive plan to enter the Egyptian market, contributing to attracting more foreign investments to this rapidly growing market. This expansion will also provide us with the opportunity to manage a diverse range of real estate portfolios."