Misr Italia Properties Participates for The First Time In MIPIM, The World's Leading Real Estate Market Event in Cannes, France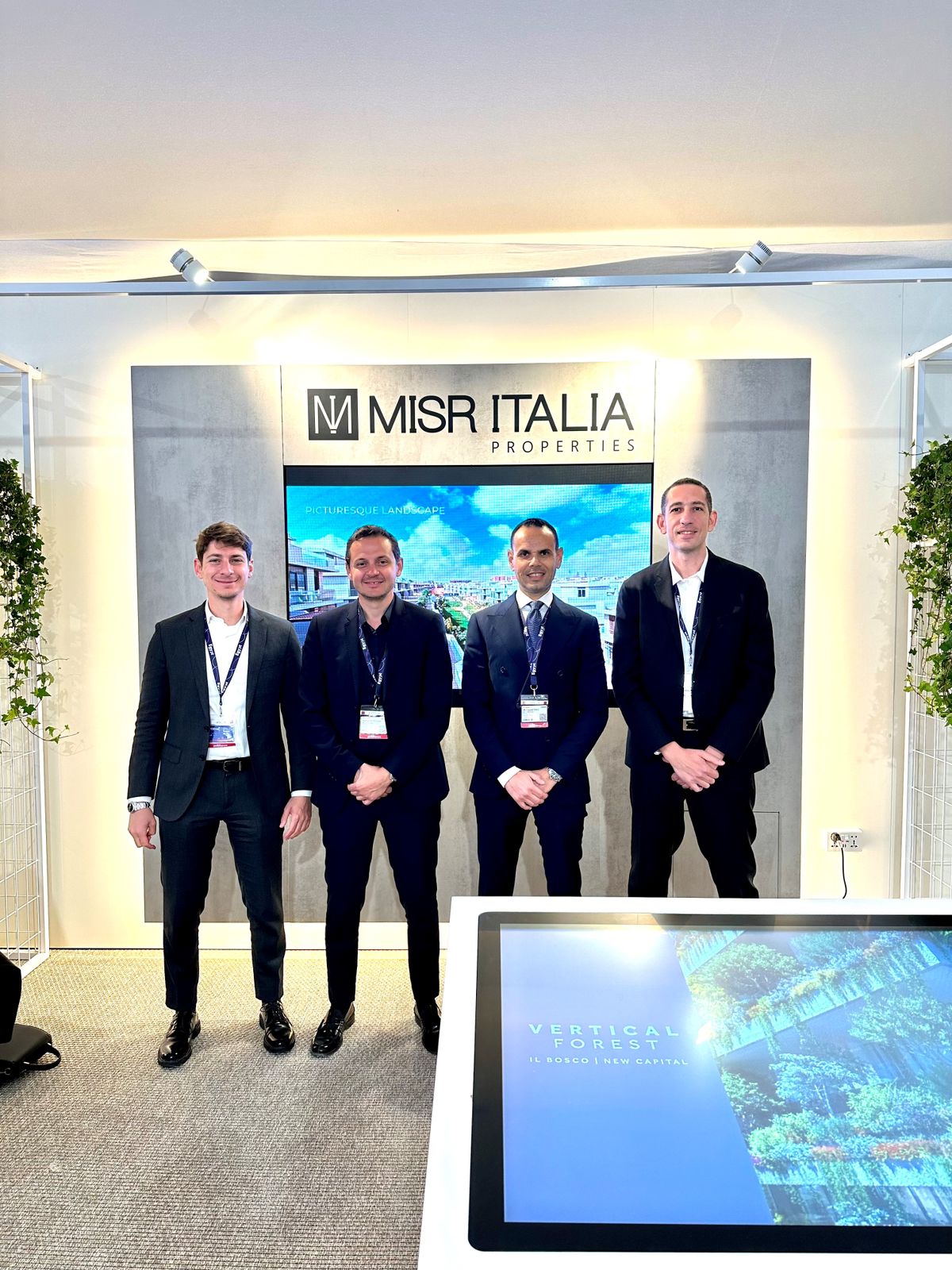 Misr Italia Properties (MIP) participates for the first time in MIPIM, the world's leading real estate market event taking place in the period between March 14th – 17th in Cannes, France. The participation comes in line with Misr Italia Properties' efforts to foster investment opportunities and promote Egyptian real estate. CEOs and Managing Directors, Mohamed Khaled El Assal and Mohamed Hany El Assal, CEO Karim El Assal, and Co-CEO Sherif Saleh take part during the four-day event to showcase investment opportunities highlighting Misr Italia Properties' diverse portfolio of projects; including hospitality, residential, and commercial components spanning an area of 7.1 million square meters with total investments $3.5 billion.
• Governed by the Ministry of Housing, the Egyptian Pavilion hosts a number of developers who plan to demonstrate the country's capabilities in innovative real estate solutions
• The company showcases its hospitality, residential, and commercial projects with total investments of $3.5bn

Mohamed Khaled El-Assal: Our participation is an opportunity to attract global investments

Mohamed Hany El-Assal: Being part of this global event is an excellent chance to bring attention to the current investment opportunities in Egypt

"Participating in MIPIM 2023 aims at realizing our investment objectives for the year and attracting international investment funds; it also works as a channel through which we face economic challenges by highlighting Egypt's real estate capabilities as well as the company's line of projects located in different areas across the country," said Mohamed Khaled El Assal, CEO and Managing Director at Misr Italia Properties.
Building on the above, Mohamed Hany El-Assal, CEO and Managing Director of Misr Italia Properties, stressed that the company's participation in MIPIM 2023 comes in line with the Egyptian government's strategy to increase the private sector's share in supporting the Egyptian economy through participating in international events. "Misr Italia Properties' presence at the exhibition for the first time is an excellent opportunity to bring attention to the current investment opportunities in Egypt, and build trust through highlighting the success of local investors, which in turn will encourage foreign investors to adopt a different sentiment and choose the Egyptian real estate market as a destination," he further added.
Egypt's fourth participation in MIPIM allows Misr Italia Properties to further elaborate on its vision for sustainable real estate and how it's a core part of the company's DNA where sustainability measures are built into the design of a project. MIPIM also works as a chance to showcase the company's lineup of cutting-edge commercial real estate solutions. With a total of $400 million in investments, commercial developments by MIP collectively employ integrated state of the art technology systems to maximize efficiency and ensure enhanced sustainability throughout each project's lifecycle. Projects include East Cairo's Business, Innovation & Entrepreneurship hub, Cairo Business Park covering an area of 75,000 m2. Neighboring East Cairo's premier retail destination, Garden 8, which is master-planned in collaboration with Hany Saad Innovations promises to add value to the surrounding area through providing premium-quality restaurants and retail options as well as vast green spaces. To ensure consistent delivery of quality retail concepts, MIP introduced Vinci Street to the New Administrative Capital comprised of five buildings with accessible facilities, as well as Radical-1, standing as a masterfully planned business nexus, the project offers an integrated office and retail concept to enable success and booming business opportunities.
Misr Italia Properties also displays its hospitality components as part of the Egyptian pavilion at MIPIM 2023 highlighting its range of partnerships with top-notch international brands with investments amounting to $250 million. Building on the company's value to develop sustainable projects, MIP introduces the Westin Residences in IL BOSCO New Capital employing the first Vertical Forest in the Middle East and Africa designed by Italian Architect Stefano Boeri that adapts to the seasons adding to a holistic experience. East Cairo's Innovation and Entrepreneurship hub, Cairo Business Park, houses a 5-star business hotel by Hilton's Curio Collection, providing an unrivaled selection of services to its one-of-a-kind business facility. As for its Red Sea coastal project, Kai Sokhna, luxury hospitality is courtesy of Casa Cook, a 5-stars beach resort offering a comprehensive setting with integrated solutions all year round. Kai Sokhna is also host to Can Limón Beachfront Hotel managed by The Lemon Tree Concepts; with distinctive architectural features that capitalize on the advantages of the area.